SSCAFCA is sponsoring 22 classrooms with RiverXchange. This educational program integrates water resource topics with computer technology, student writing, and a hands-on curriculum to meet specific measurable outcomes for fifth grade classes.
What is RiverXChange? RiverXChange is a curriculum developed in New Mexico to help students understand:
watersheds
water in our society
river ecosystems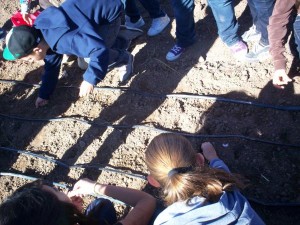 The SSCAFCA sponsored fifth graders are partnered with "high tech pen pals" in another part of the U.S. or world. The students share with their pen pals throughout the school year things they are learning related to their local river.
Awareness of local water issues helps empower students to make decisions regarding their local water resources. Students experience the program with classroom guest speakers and the field trip to the local river, tributary or important watershed feature.
For more information, visit: http://www.riverxchange.com/.
Here is a list of the of SSCAFCA sponsored participating schools:
Corrales Elementary
Enchanted Hills Elementary
Sandia Vista Elementary
Rio Rancho Elementary
Maggie Cordova Elementary
Ernest Stapleton Elementary
Along with community outreach and awareness activities, SSCAFCA supports the Rio Rancho Children's Water Festival.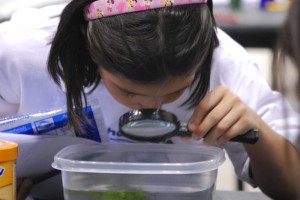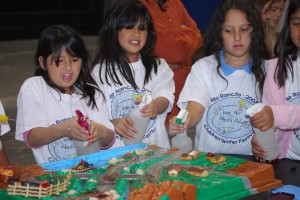 Water education at the elementary school level is an important component of the water conservation initiative for the City of Rio Rancho in order to create a sustainable water supply by improving water use efficiency by its citizens, encouraging water management, and promoting water conservation.
Rio Rancho has approximately 1,600 fourth grade students. Most of these students receive little or no formal water resource education.
The Rio Rancho Children's Water Festival improves the understanding of good water management principles by the students, teachers and parents who participate in this festival. The Festival reaches approximately 45 percent of Rio Rancho fourth grade students and teachers through this annual two-day event. The next Festival is scheduled for November 5th and 6th, 2012 at the Santa Ana Star Center.
The principal focus of the Festival is to educate fourth grade school children about water and its relationship to human and other natural resources in a fun and interactive atmosphere. The program vision is to:
Introduce students and teachers to new ideas, options and solutions so they will conserve and protect water for the future,
Lay the foundation for further learning,
Reach as many students and teachers as possible
The Festival has been designed specifically to introduce and explain new and unfamiliar water management tools to the present and future water users and managers. Research concerning water conservation education indicates the targeted group of the Festival, fourth grade students, is ideal for achieving long-term goals. Through sharing at home and with extended family, the expected 700 participants represent an ultimate audience of 10,000 to 15,000 people throughout the Festival program. Learn more here: City of Rio Rancho.